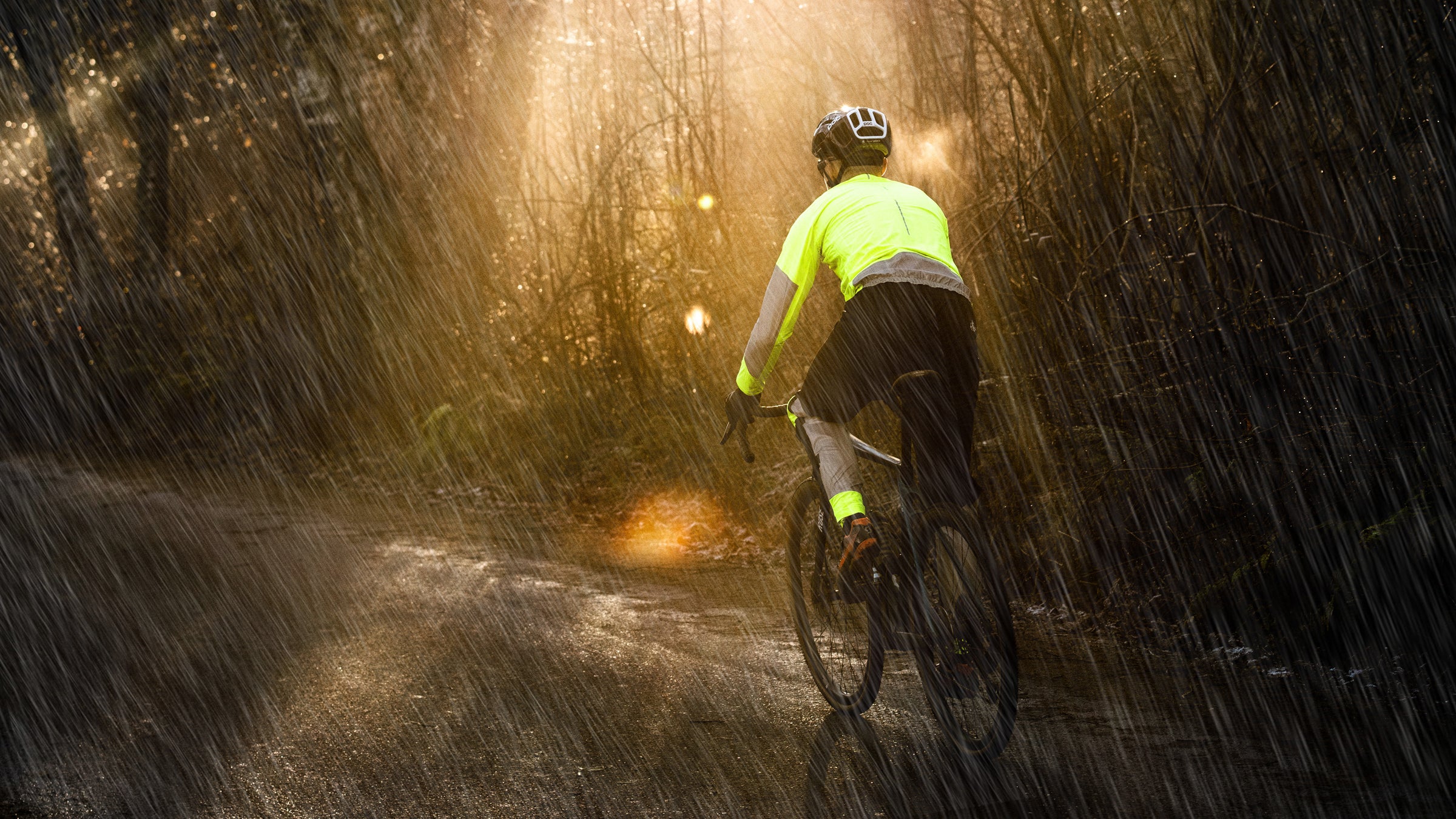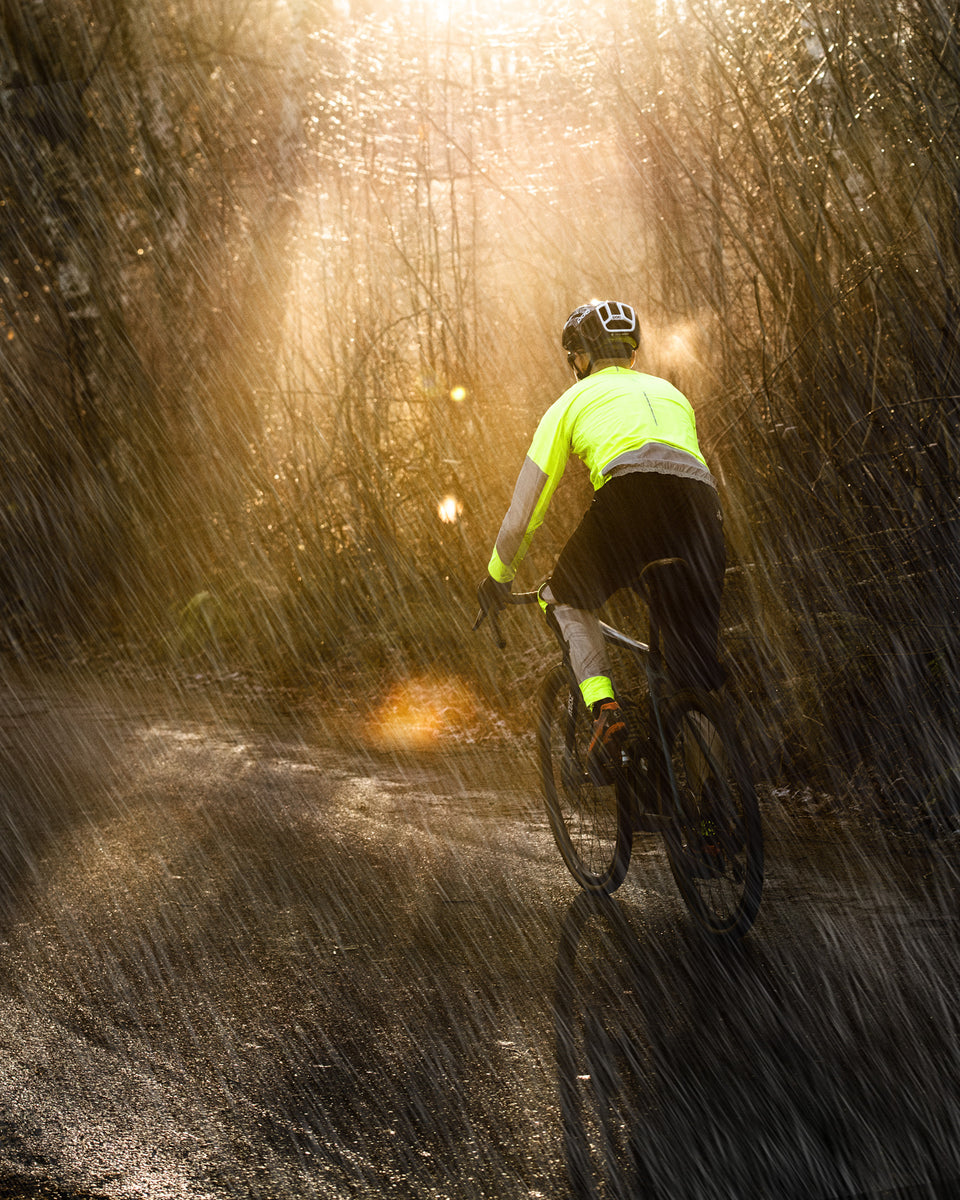 Keep Riding Through The Rain
made for any-weather cyclists
The Sigr wet weather range is designed and built to withstand the toughest of conditions. The spring and autumn rains up here in northern Sweden really are something to be experienced to be believed and have been the proving ground for the latest incarnation of our Västkusten and Östkusten jackets and trousers.
Choose the level of visibility you want. Strategically placed high-viz areas use Biomotion research to maximize visibility in low light.
Rain Jackets - Three 100% waterproof models for men & women. Take me there!
Rain Trousers - Three unisex models. Take me there!
Accessories - Shoe covers & helmet covers. Take me there!
★★★★★

Great quality, very comfortable and works great in heavy rain

CRISTINA CLARA GARCIA

Spain
★★★★★

Great fit. Love this jacket. Easy to take with me. And if there is rain you stay dry

Klant

Sweden
★★★★★

Thin material it seems but it is a smart material. Light weight and keeps you dry. For work or training hard.

Mike Anderson

UK
★★★★★

First class rain jacket that 'does what it says on the tin' keeps you very dry in even the worst weather

Mrs T Barber

USA
★★★★★

I took a gamble on this too having not found anything I liked in UK. Gamble paid off - love it for my London winter 🥶 commutes

Iain Goble

London, UK
Jackets that LOVE the rain
Fully waterproof yet breathable and very lightweight. Taped seams for security, form an impenetrable barrier for that tricksy water that has a habit of finding a way in!
Smart, protected ventilation slits on the back and under the arms, together with a waterproof double zip mean that you can release heat easily if it is getting produced fast during a hard ride.
Visibility supplied by latest-tech high-viz materials.
Comfortable, soft and waterproof cuffs mean no rain blowing up your sleeves. They keep your wrists warm too.
Click on the product photos below for more details and to buy.
Rain Trousers: Evolved
Biomotion research has been used in the design of the Östkusten trousers to maximise visibility in low light. Read more here >
These unisex rain pants are 100% waterproof yet breathable and lightweight. They have been tested to the limit in both urban and rural settings, by our cyclist network.
Made of the same hi-tech materials as our rain jackets and also with taped seams, you can be sure your legs will be dry when you get home.
A handy addition is the waterproof, zipped, flap-protected back pocket which means you can still have easy access to keys or cards.
Click on the product photos below for more details and to buy.
WET WEATHER ACCESSORIES
The icing on the cake for the battle hardened wet weather rider. Waterproof shoe covers keep your feet toasty warm and dry. Not only that, Biomotion tech makes you unmissable in traffic.
Want to stop rain running through your helmet and running down your neck? Helmet cover coming soon!