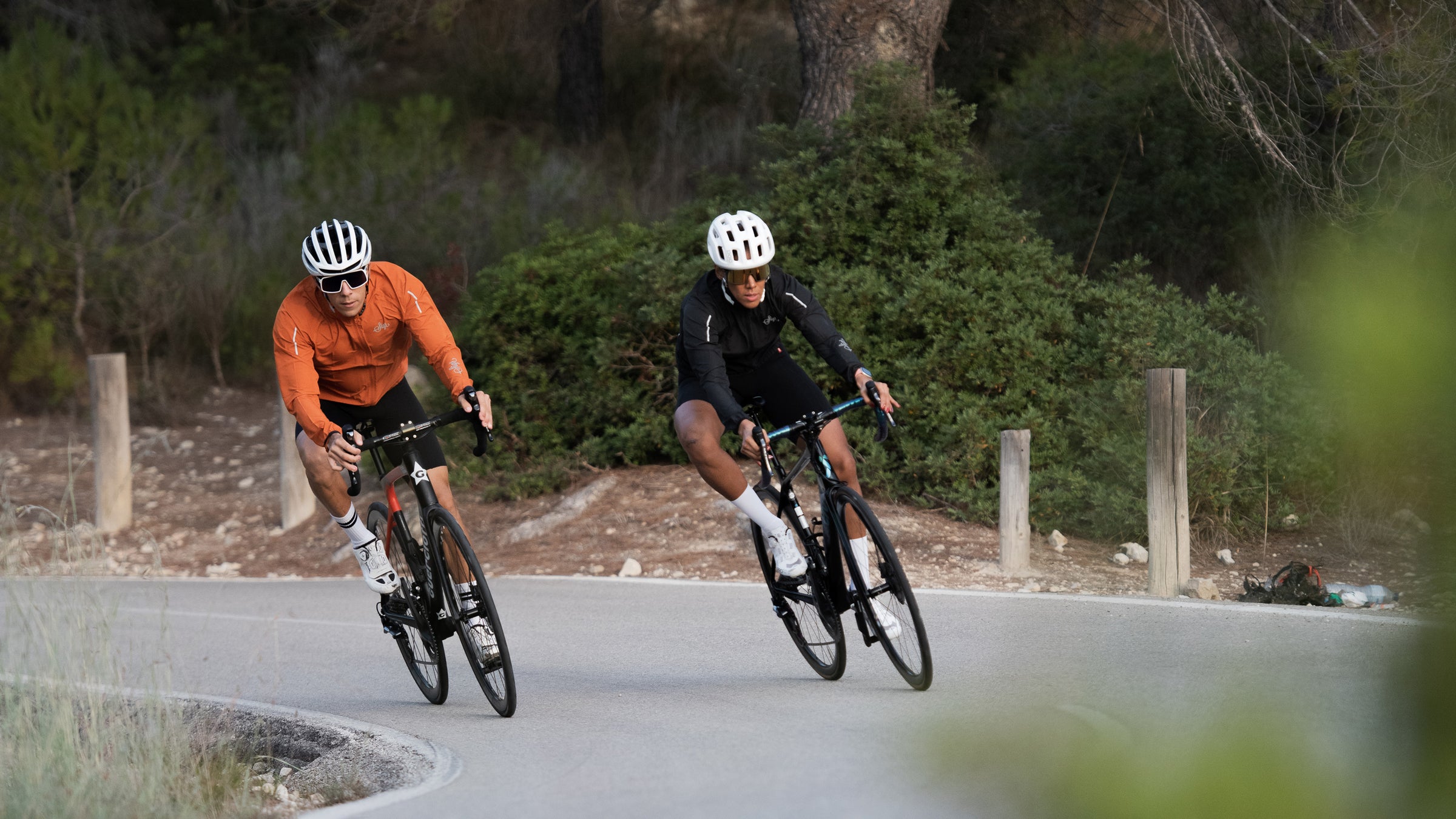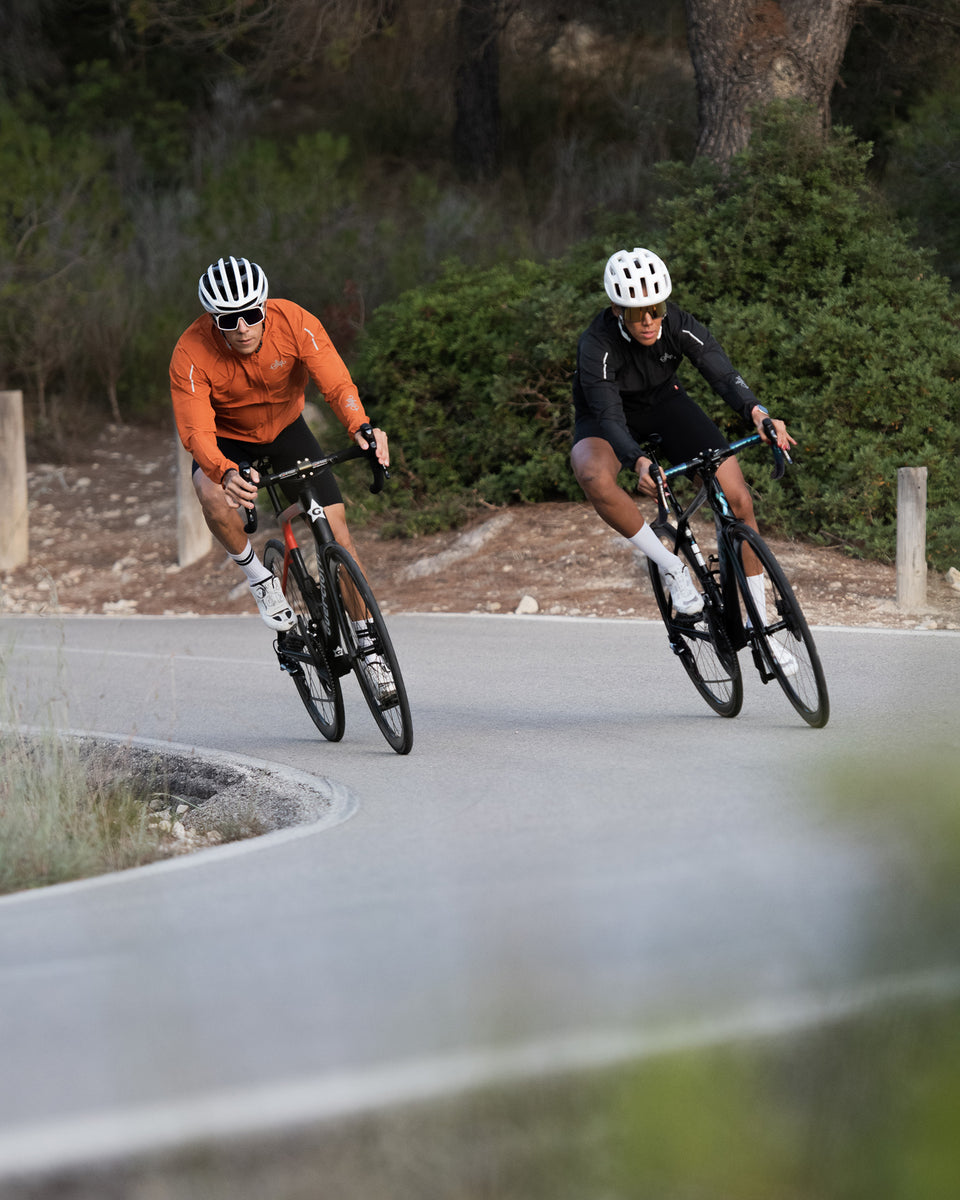 SIGR ROAD CYCLING APPAREL
GOTLANDSLEDEN, NORRSKEN, TRERIKSRÖSET & UPPSALA
Jackets are an essential part of any road, gravel or MTB cyclist's wardrobe.
They do one thing and they do it well.
They keep your core comfortable when the conditions have other ideas.
Increase your ride's possibilities with a well thought out jacket.
Choose from softshell jackets, wind jackets, pack jackets and rain jackets
★★★★★

The light weight and the quality is really amazing! Comfortable product!

Eglė Jasiukaitytė

Germany
★★★★★

Light and very elegant is also warm enough for italian winter temperatures.

Alessandro Gattamorta

Italy
★★★★★

Love this jacket at early autumn.

Jun Ho Park

South Korea
★★★★★

Llewelyn Roberts

Wales
★★★★★

I absolutely love Sigr products. This jacket ist no exception. Light, good quality, fit is great (tight) and I love the color. It also repells rain. It is not waterproof, but I had no problems in a 1 hour light rain shower.

Kosta

Denmark
Gotlandsleden Tour Softshell Jacket
A beautiful top tier merino-lined softshell jacket that has been designed and built to be your go-to jacket when conditions are cooler and/or wetter. Rapidly gaining a reputation among road cyclists of all levels as a must-have, Gotlandsleden Tour's huge flexibility means you can just throw it on and be sure that your needs will be met.
A windproof, water-resistant, breathable, merino-insulating, lightweight Swiss Army Knife of a jacket for committed all-weather riders that will just make your ride better. Read the amazing feature list and you will understand the stunning reviews.
Become a riding godess!
Treriksröset Pack Jackets
Proven performers that have become a Sigr classic. Clean and elegant no-nonsense design.
And stops wind like a champ.
For men & women.
Fun fact: Treriksröset is the point where Sweden, Finland and Norway meet.
Uppsala Wind Jackets
Trustworthy wind jackets. Sleek black or unmissable high-viz yellow. Reflective prints make this jacket a great allrounder.
For men & women.
Fun fact: Uppsala was the main pagan centre of Sweden and was a legendary Viking settlement, its temple containing magnificent idols of the Norse gods.
Rain Jackets
Elegant and minimalist design, High-Viz or Transparent.
All the jackets are 100% waterproof with taped seams. They're also as breathable as a 100% waterproof jacket can be.
Some have a visibility focus, others allow your race number to be seen through your jacket.
You choose.
Norrsken Wind/Pack Jacket
The Norrsken collection is inspired by the northern wonder that is the Aurora Borealis or "Northern Lights" as it is commonly known in English.
These are our ultimate pack jackets. They are dark and elegant by day but reveal a bright reflective pattern by night when illuminated by the lights of traffic.
For men & women.