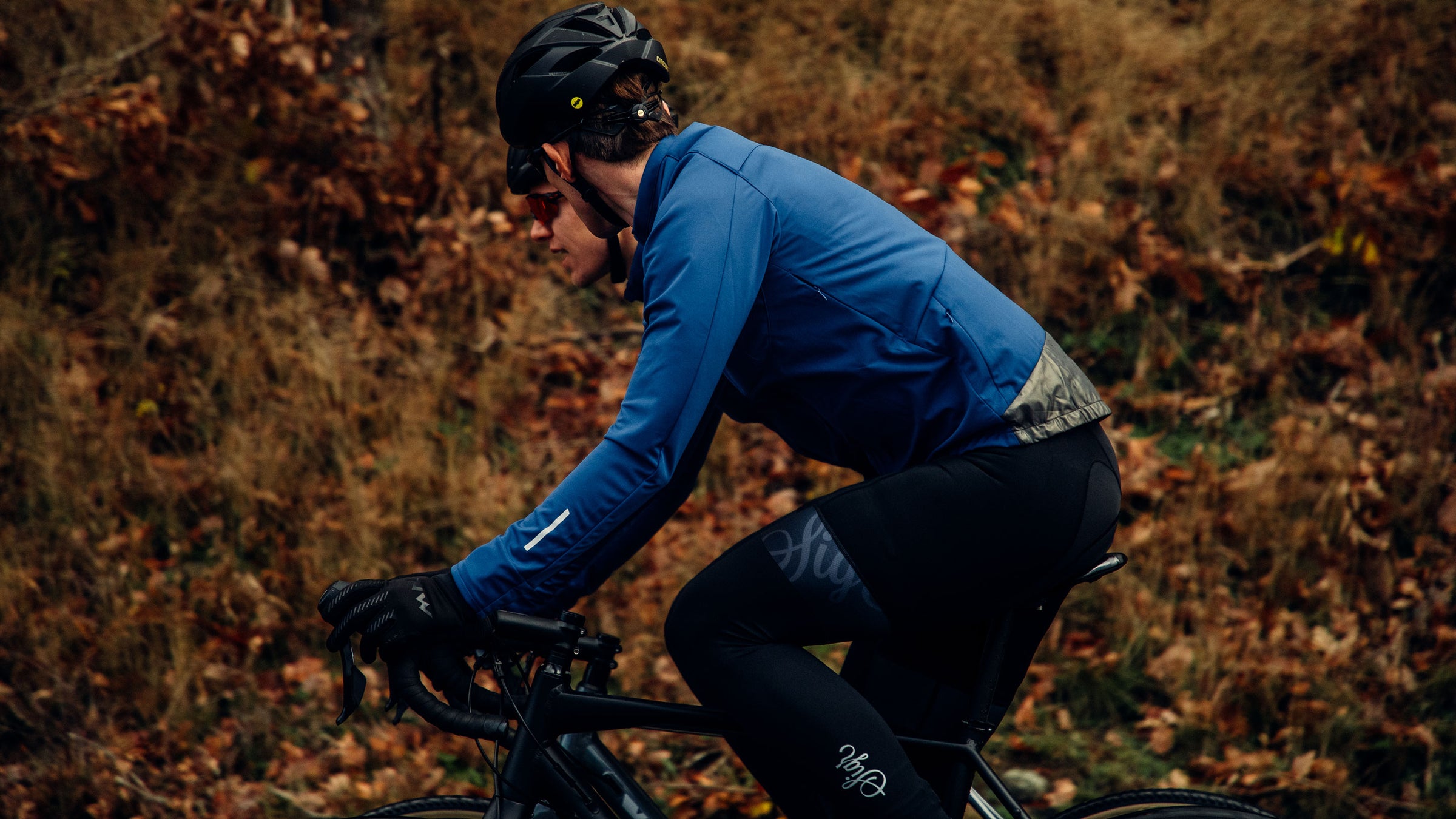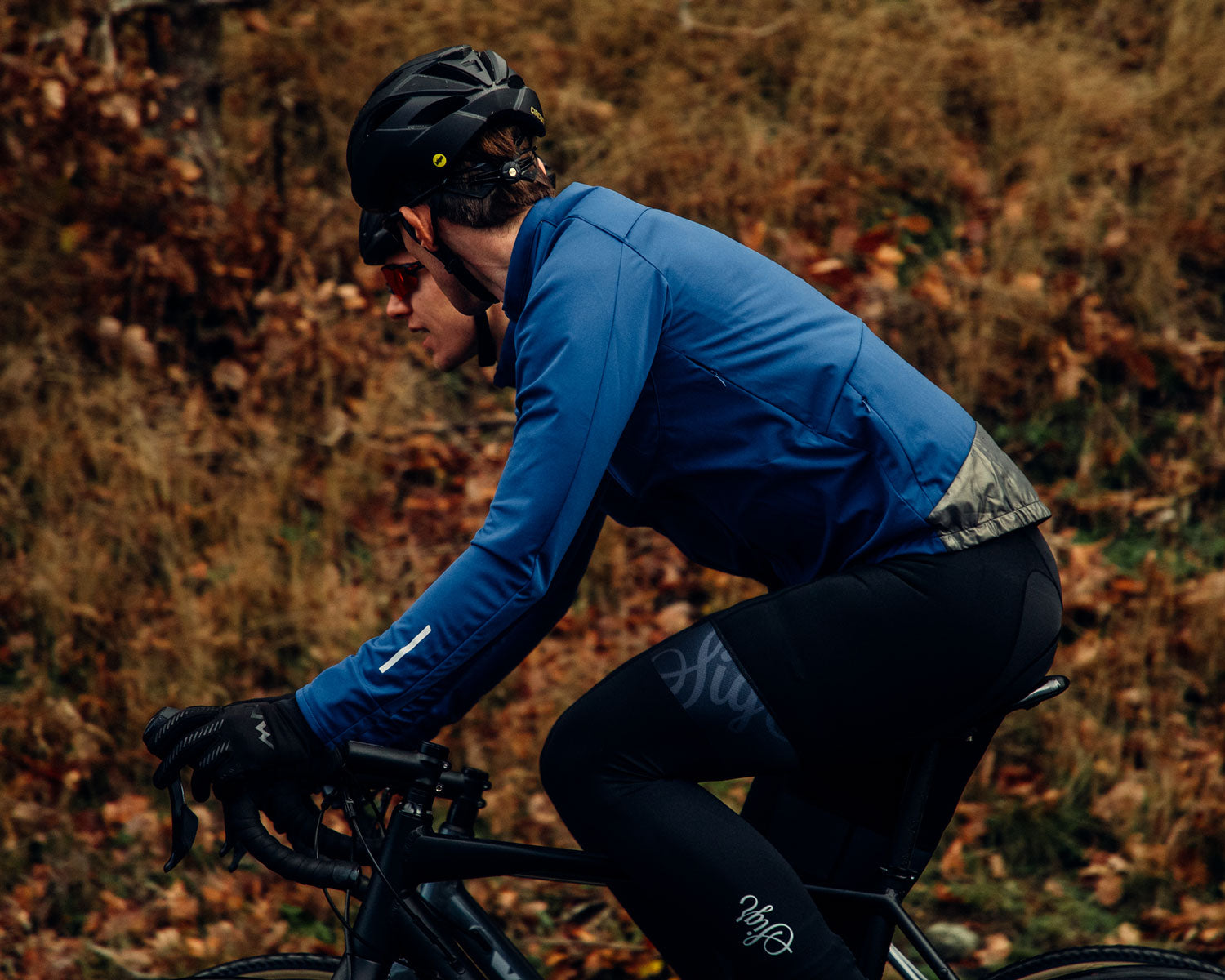 Bib Shorts
:Worn In The Tour
Baptised by fire in the Swedish Tour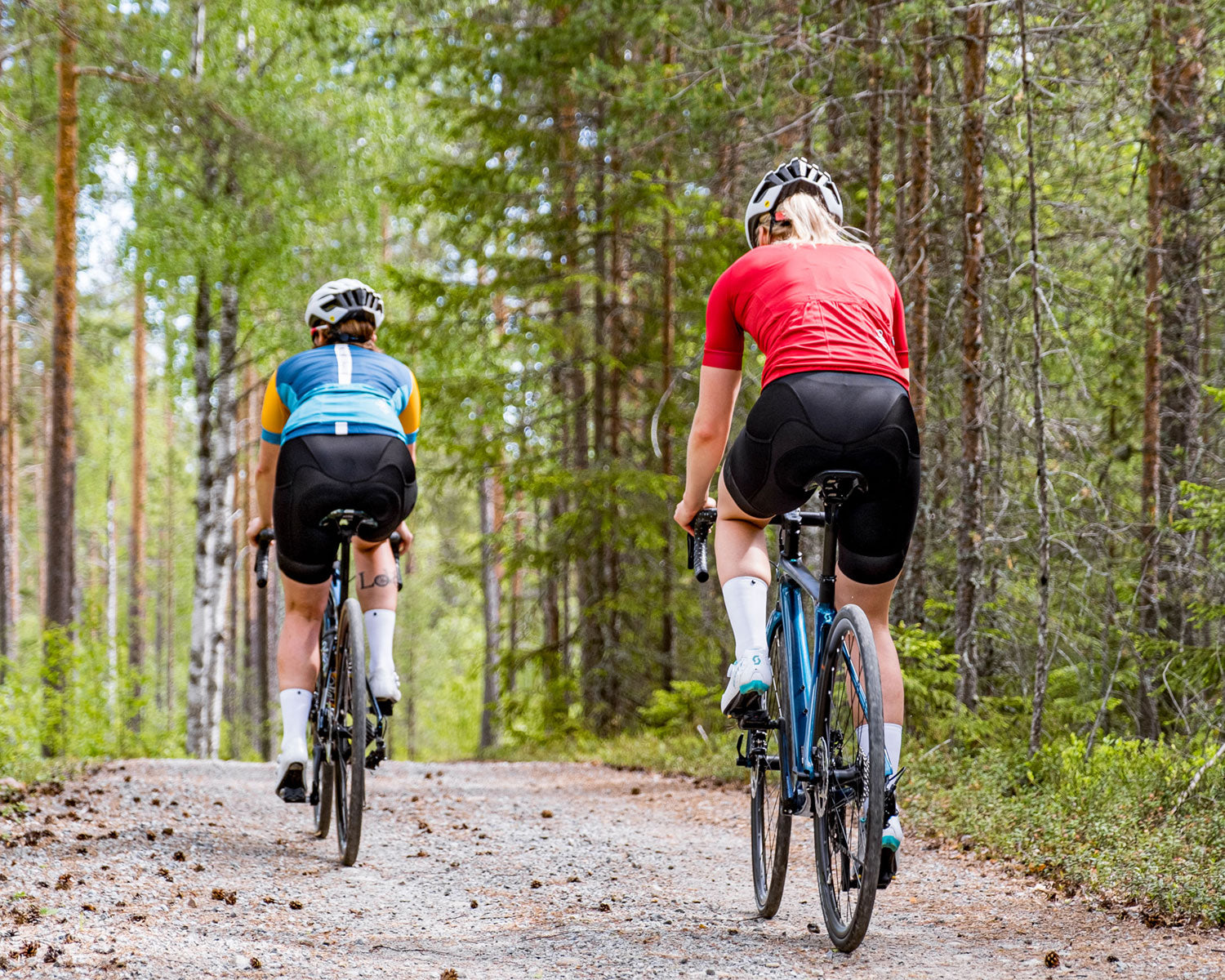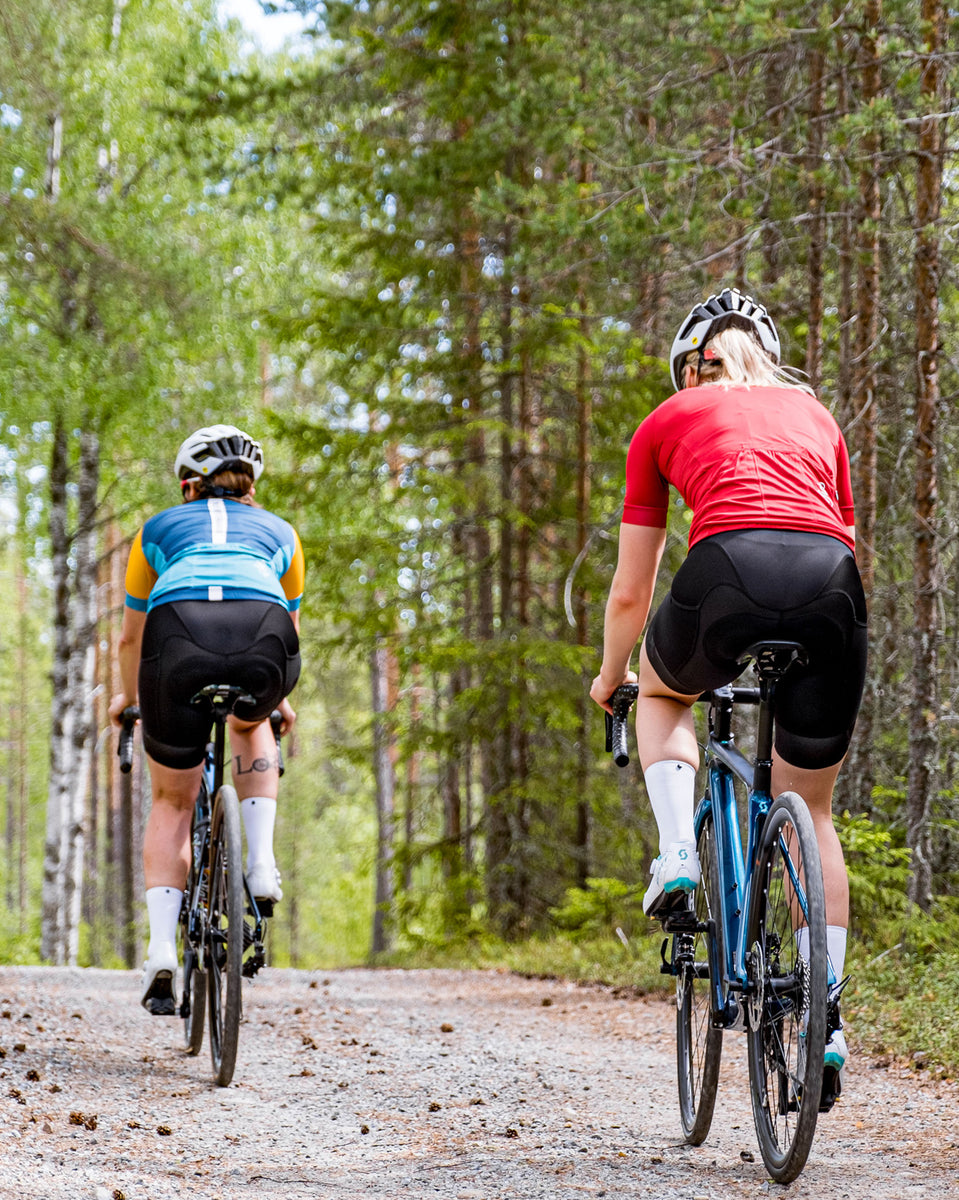 Bib Shorts
:For Forest & Road
Gravel? Yes. Asphalt? Yes.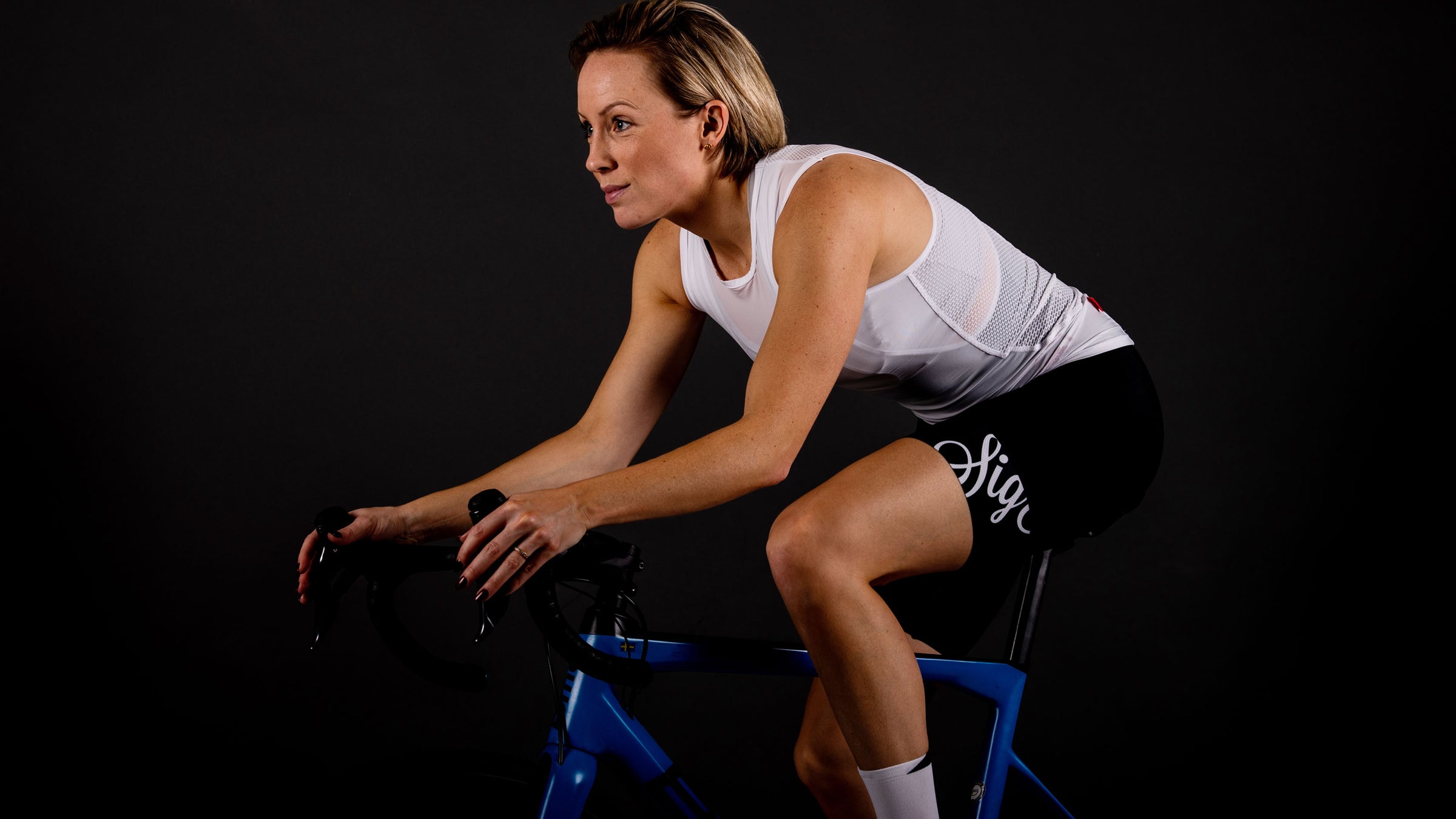 Bib Shorts
:At Home In The Cave
Garage? Yes. Spare Room? Yes.
3 Models: Riksväg 92 PRO, Riksettan and Landsväg
Sigr is known more for the quality of our bibs than probably any other product we make. We have three different models, each having its own unique properties. All bibs are made using recycled polyester. Read on for more or jump straight to the bibs!
Riksväg 92 PRO - The OG of Sigr bibs. Take me there!
Riksettan - The cheeky newcomer. Take me there!
Landsväg - Great allround bib. Take me there!
This is our "togetherness" bibs page ;) that we are testing, where we show you both men's and women's bibs together. Here are links to men's bibs and women's bibs if you would prefer!
★★★★★

Most comfortable bib short I own right now. The elastic interface chamois is wonderful, but it takes good design elsewhere to allow it's full potential to show. The compression is spot on for me. The hems are very nice. The thin straps are very comfortable. All in all, a great pair of bibs...

Justin Revenaugh

Australia
★★★★★

Best bibs I ever tried. By far.

Sammekull

Sweden
★★★★★

I ride everything from fatbike, gravel, mtb and road races. My Sigr Cargo bibs shorts cover it all. Excellent in all conditions the year around.

Pontus Holmgård

Sweden
★★★★★

My favourite bibs, have so many bibs. But I allways end up using my Sigr. 👍👍👍

Mathias

Switzerland
★★★★★

Great kit! The cost was very reasonable and delivery was quick. The bibs fit well and don't ride up the quads while riding and the pad is good for those longer rides. The jersey material breathes well on hot days.

Miller

USA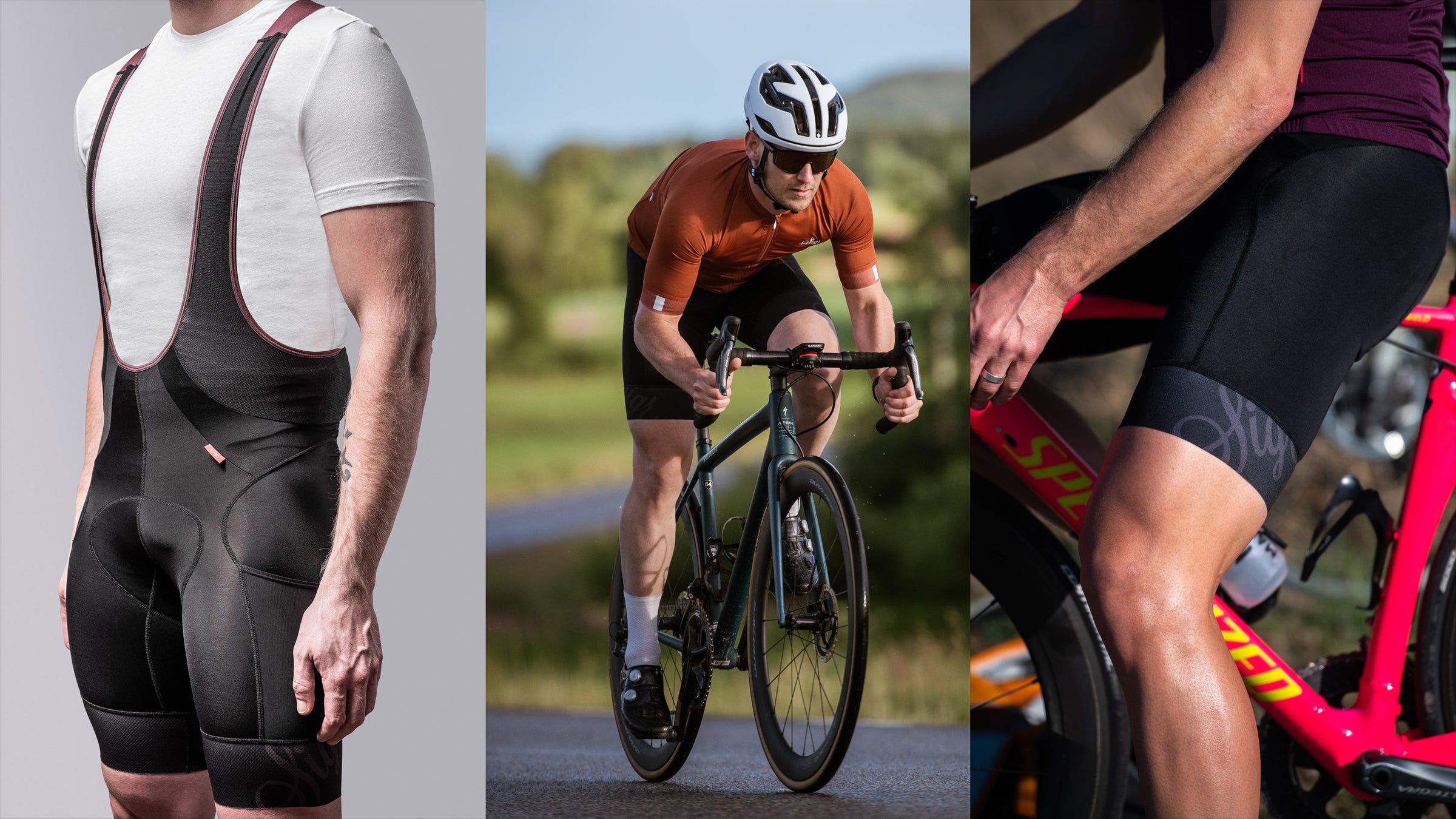 Riksväg 92 Pro: The OG
These PRO collection bibs have been with us from the start. Tweaked and developed over the years through hundreds of thousands of real-life riding kilometres, by our network of cyclists and even our own team when they rode in the last Swedish Tour. We found that we can really learn a lot at the coffee stops!
These beauties have one of the best pads on the market for long rides. Anatomically specific pads differ between the men's and women's models. Meticulous design mixes different densities, cavities and materials to give the ultimate in comfort. For a long time.
If you want pockets then choose the Cargo model. Very popular with gravel riders, these bibs are exactly the same as non-cargo, just with two rather handy, low-profile thigh pockets!
Quite simply, Riksväg 92 PRO Bibs are the best we have.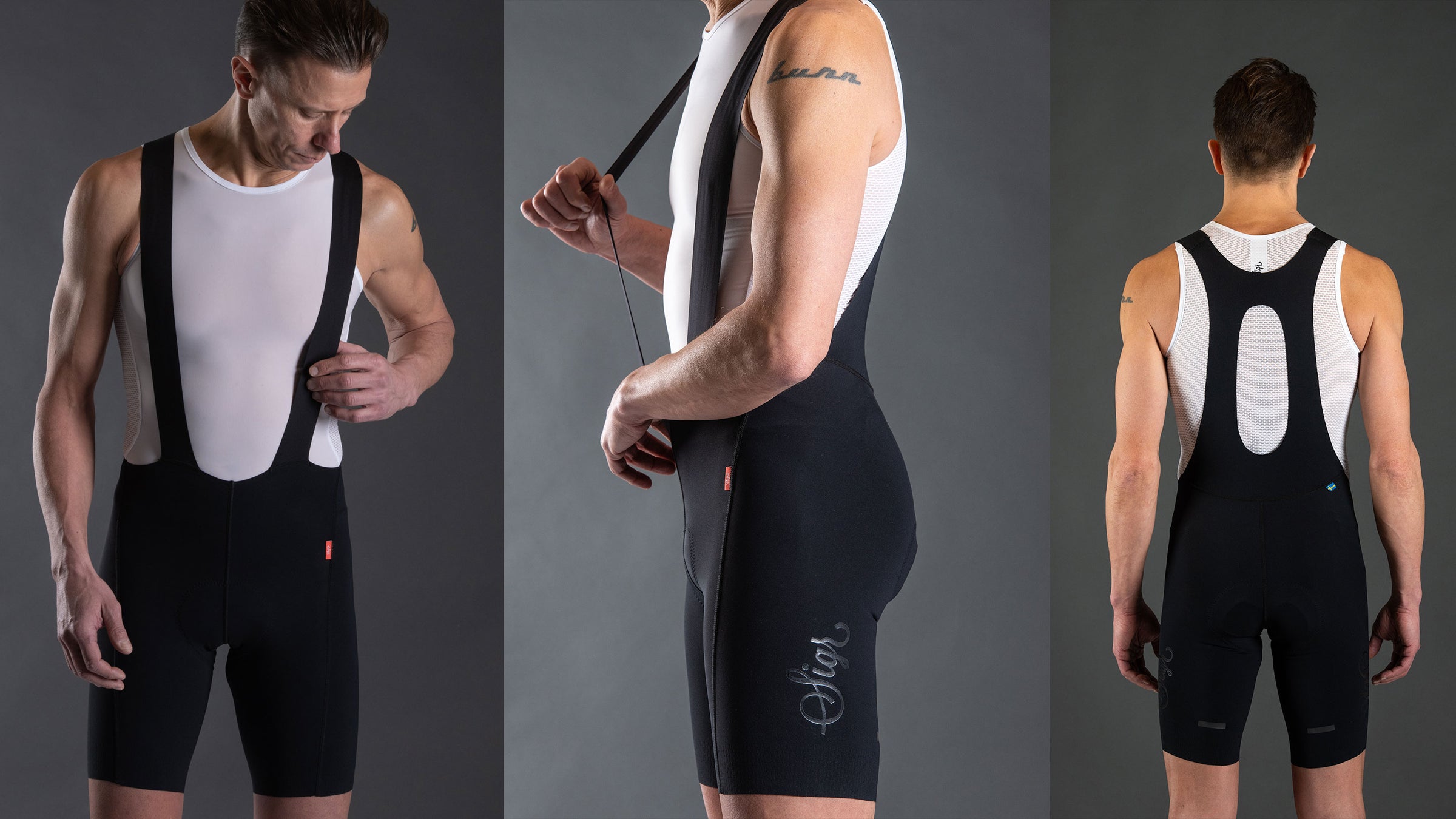 The cheeky 3D tailored newcomer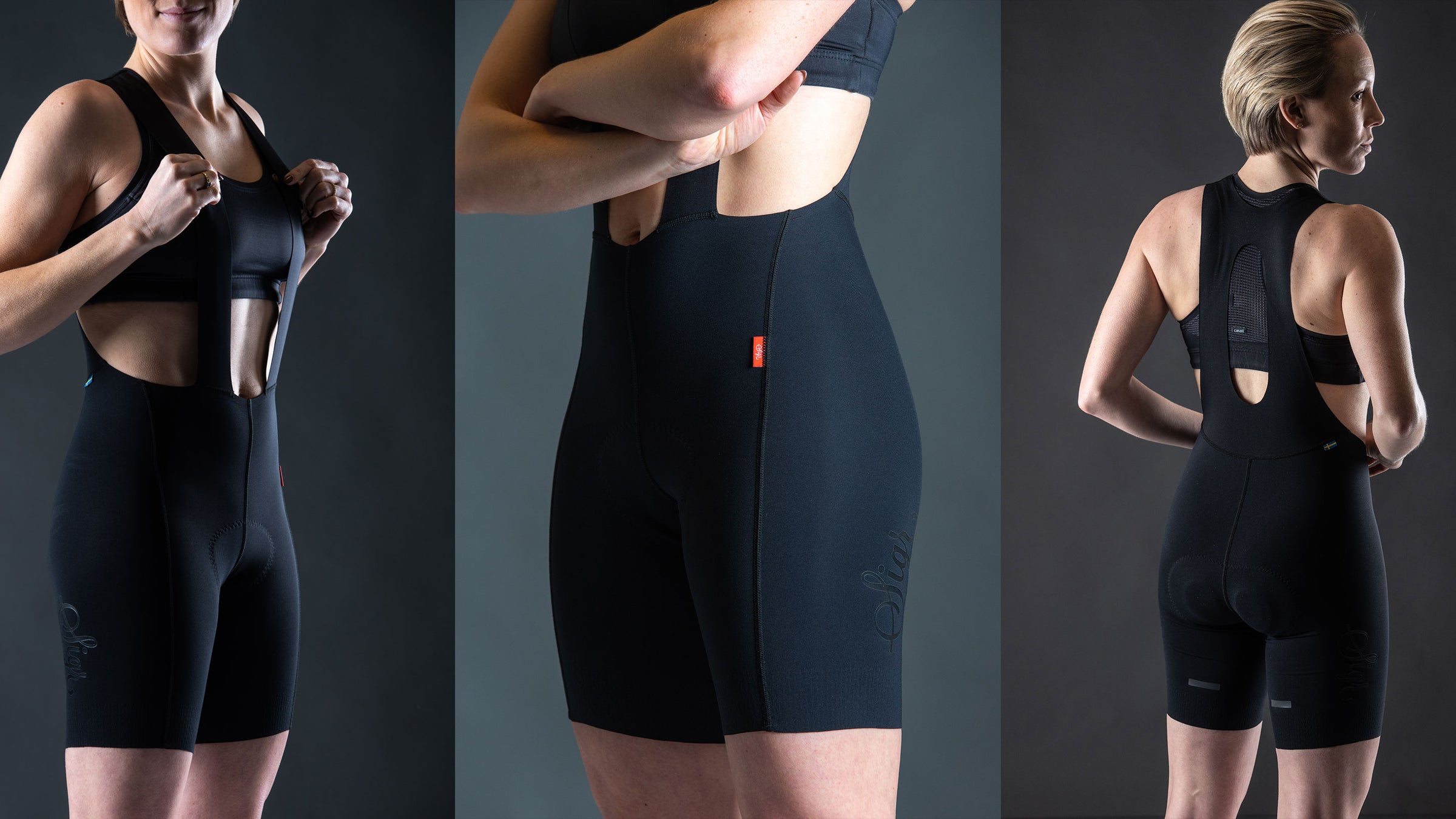 The cheeky 3D tailored newcomer
RiksEttan: The Cheeky Newcomer
Our newest model developed after our learnings with Riksväg 92 but with a few special details. These bibs are 3-D tailored which results in a minimal amount of fabric panels and seams. Why? Well, decreasing seams means that both strength and comfort are maximised, that's why. ;)
Integrated leg cuffs mean than apart from looking sleek, the aesthetics of your legs is improved, which many riders like.
As always we have chosen another great pad for Riksettan. Male and female specific pads that are designed to maximise comfort.
Many love Riksettan because of its thin yet opaque fabric. Others because of the sleek look. They are great for all types of riding, from Indoor to outdoor, from gravel to hard road use, they perform very very well.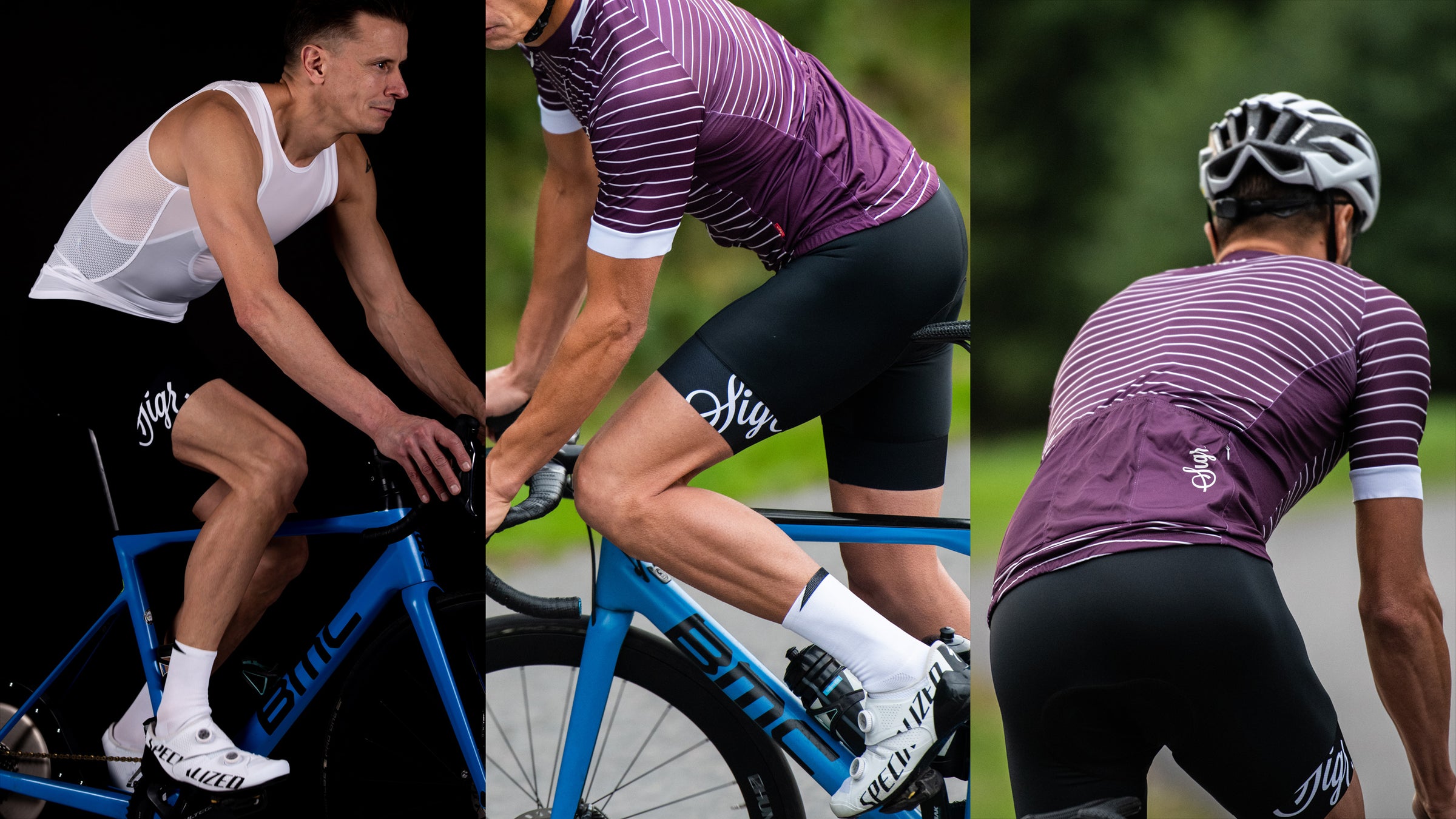 A beautiful base bib short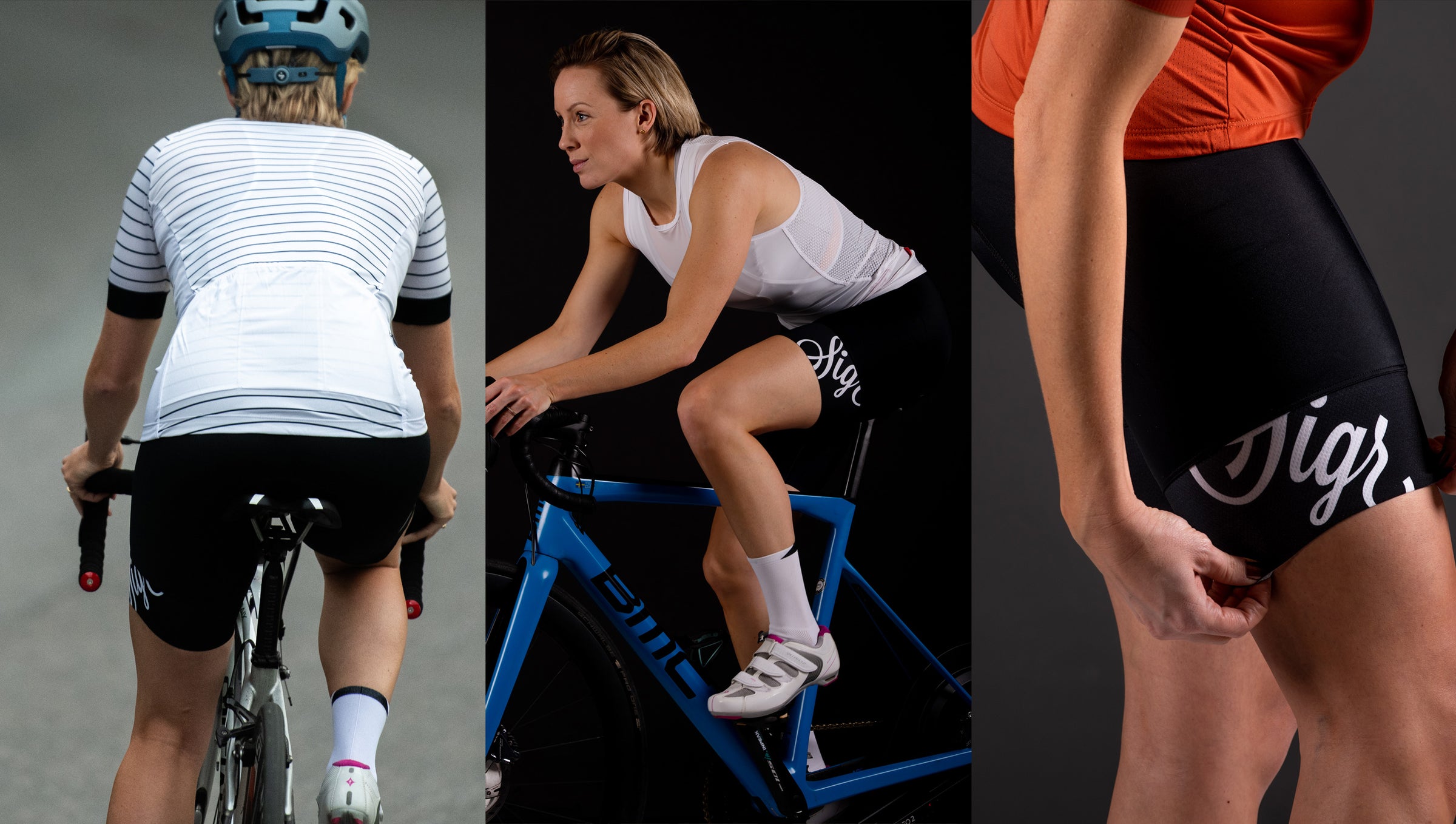 A beautiful base bib short
Landsväg: The Beautiful Basic Bib
Great looking, no nonsense, versatile bibs that work great for recreation, training, club riding or commuting. Slightly longer on the leg with white braces that are less visible when wearing a light colour jersey.
A simpler yet highly comfortable pad does the job well.
The classic Sigr slogan "Everywhere Is Biking Distance" on the lower back reminds us all of that universal truth we should spread around the world!
The Future is Recycled
As the planet's resources are under threat more and more, we need to do something to reduce our impact.
We have already moved to 100% digital prototyping which has reduced the carbon footprint of that process to close to zero.
Going further towards this goal, we are aiming to use recycled fabric for all new product runs from 2023 onwards.
At the same time. we are carefully examining our supply chains and production processes together with the bluesign® organisation, to eventually be able to certify all of our garments as being ethically produced.
There is no planet B.