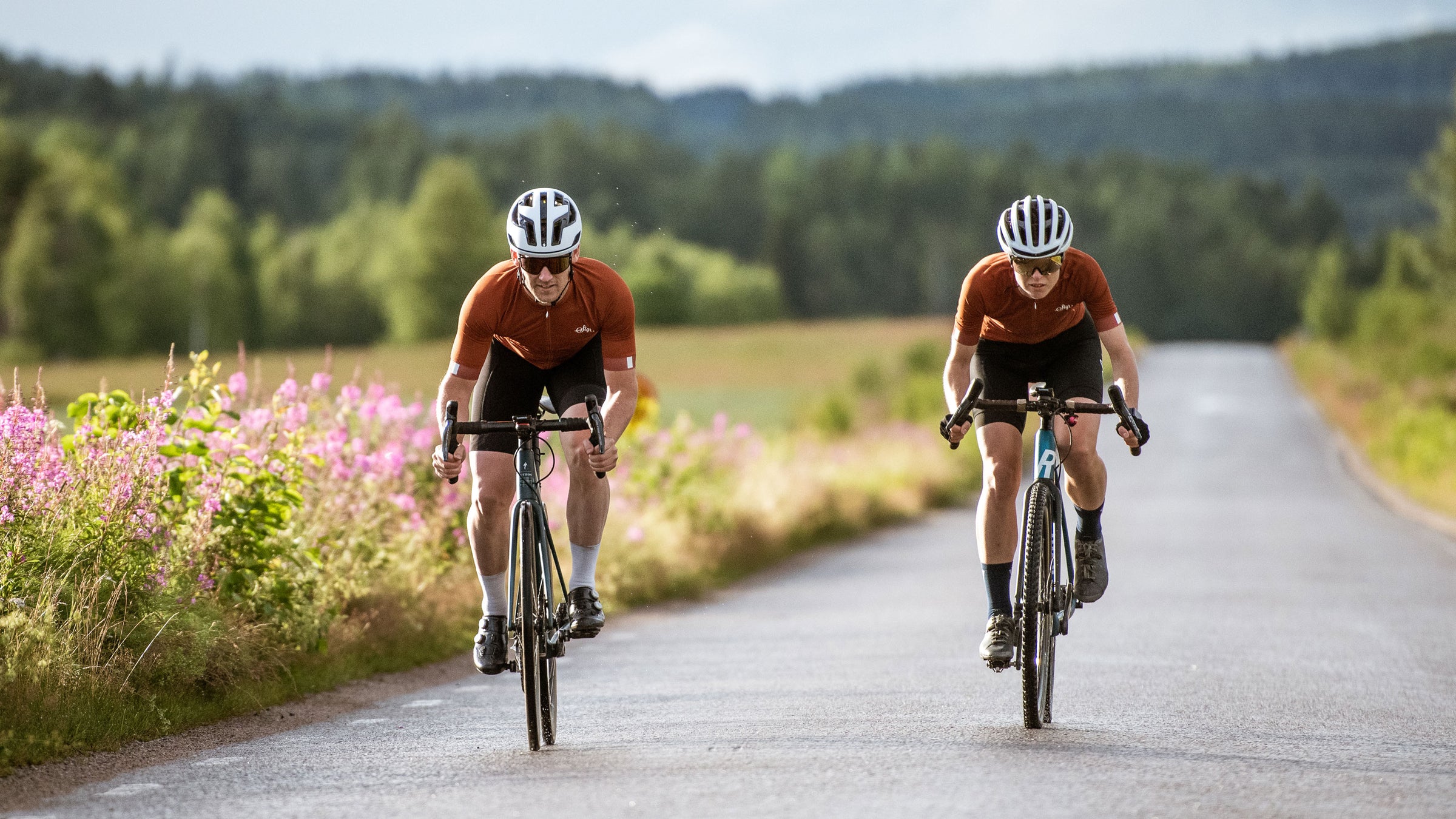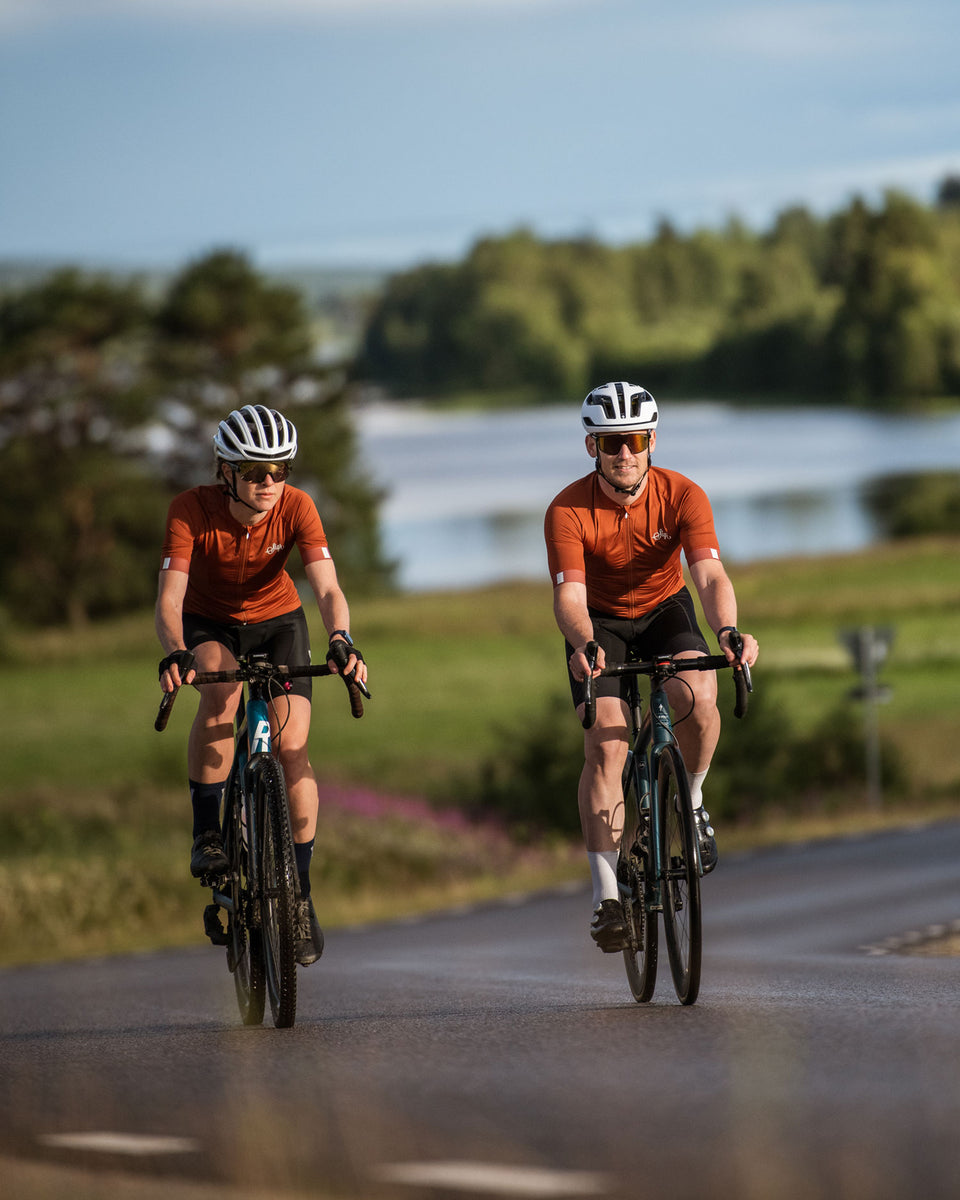 SPRING
ROAD CYCLING
SELECTION
FLEXIBILITY CONQUERS UNPREDICTABILITY!
The key to riding during this unpredictable season is to use smart gear combinations to maximise your ride possibilities.
Mix and match from the following products and embrace the weather where YOU ride.
Long-sleeved jerseys - Elevate your cycling experience with Sigr's long-sleeved jerseys, where luxury and performance harmoniously merge.
Warmers - arms and legs need warmth too! Take me there!
Base Layers - Most at home under your jersey. Take me there!
Gilets - Core warmth assured. Take me there!
Wind/Pack Jackets - Wind chills. Fight back! Take me there!
Softshell Jackets - Marvelous Merino Magic. Take me there!
Wet Weather Gear - Isn't rain just liquid sunshine? Take me there!
LEVEL ONE: LONG SLEEVED JERSEYS
Each of our luxurious long-sleeved jerseys is crafted with the utmost attention to detail, using the finest materials to ensure a superior fit and finish. The timeless design, coupled with our commitment to excellence, transforms these jerseys into a true investment for any passionate cyclist.
Our Krokus jerseys, created from a slightly thicker material, is the epitome of comfort and warmth, perfect for those cooler rides. The Wildflower jerseys, featuring a lighter fabric, offers optimal breathability and versatility to keep you comfortable during transitional seasons.
Level Two: Warmers
The first sign of autumn is usually your arms and legs starting to feel a little chilly on morning or evening rides.
Level up by taking a pair of arm and/or leg warmers with you in your jersey pocket.
Go further with toe warmers or perhaps a head and neck warmer for extra comfort.
Sorted.